Troubled Relationship Red Flags
By: Bill Farrand, LCPC
When a couple is in trouble, there are often relationship red flags, such as cheating, constant arguing, or in the most drastic cases, domestic violence. However, there may be less obvious signs that a relationship is starting to deteriorate. It is important to recognize some of these early signs as a step toward repairing the relationship before more serious issues develop.
Here are five questions you may want to ask yourself if you are wondering if your relationship may be in trouble. This list doesn't include everything but does attempt to speak to the "biggies".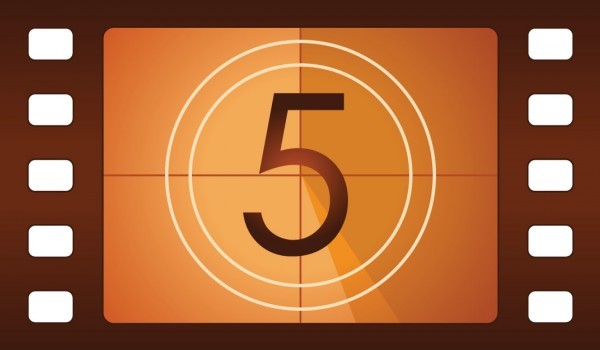 1. Have you stopped fighting?
While fighting is a sign we often associate with a troubled relationship–and constant fighting is unhealthy–not fighting at all isn't healthy either. It's important to be able to fight and disagree and for the relationship to survive and when we can work through conflicts or disappointments, we can end up moving closer together.
An avoidance of all conflict prevents that growth process. Not fighting often means that you are afraid of upsetting your partner by expressing your anger or other feelings; but if you don't express how you feel then you'll never have the opportunity to overcome your issues as a couple.

2. Do you feel as if you are checking out?
A consistent or prolonged feeling of being checked out for either or both partners is a red flag that your relationship is in trouble. A healthy relationship requires a conscious partnership and both partners need to take responsibility for the relationship and work to remain reliably, sustainably engaged.
Each partner needs to be aware of how her or his actions – or lack thereof – are impacting the relationship. If you are not bringing enough to the relationship or if you are not emotionally present in the relationship, there is likely cause for concern. Here, we are talking about emotional and physical intimacy. If left unchecked, the relationship may eventually collapse.
3. Do you expect your partner to meet all of your needs?
It is unrealistic to expect a relationship with our partner will fulfill all of our needs– and it is not her or his responsibility to do so. If you have this expectation, you may be infusing elements of codependency into your love life. It may be difficult to accept that your unmet needs are for you to understand and for your partner to support you in.
If you find yourself blaming your partner — or they you–for not assisting you financially or for not helping you cope with other stressors, it may be useful to reconsider whose responsibility it is to fulfill those needs in the first place.
4. Do you see a pattern of pursuit and avoidance?
Often people get so scared of jeopardizing their relationship or pushing their partner further away, that one person ends up chasing the other, while the second person avoids them. This represents a pattern of pursuit and avoidance or "avoidance/avoidance."
This is symptomatic of a relationship where the couple doesn't communicate or isn't sure how to communicate well. When stuck in this pattern couples must learn how to more effectively communicate and to actually address issues, instead of avoiding them. Like other points mentioned here, avoidance behaviors can eventually lead to a split.
5. Is your relationship a priority?
Contemporary life can be chaotic. People are juggling work, family, health, and other demands which are constantly being made of us, and it can be easy for a relationship to become lost among other responsibilities. All relationships have an ebb and flow, and cycles of change and growth.
Healthy relationships are always a work in progress, but if your relationship is chronically not a priority, then that may be the sign of a problem. There is a mutual responsibility for the health and maintenance of the relationship that may have been lost and which puts it at a higher risk for problems.
Relationship Resources
All relationships are a work in progress. If you answered yes to one or more of these questions then it might be time to do some honest soul searching. Can you truly work on these issues with your partner or will you need to attend to these on your own? Consider trying our relationship report card for more insight into your relational dynamics, which may help to contextualize your situation.

You may find it helpful to seek the services of a professional couples therapist so that you can learn to talk out your differences. When you can effectively negotiate your responsibilities, you can have a happier, healthier relationship.
One on one counseling specifically can help you better understand your relationship patterns and explore different ways you might be able to create positive change.
If you are looking for more insight into creating a healthier relationships, consider reading the book How to Be an Adult: The Five Keys to Mindful Loving. Inside, you will find page after page of thought provoking and meaningful insight designed to get you thinking in new and different ways about how you approach love.
Summing Things Up
All relationships take work. It's normal from time to time to feel distance from a partner – particularly if you have been with someone for a long time. If, however, there has been a pattern that is hallmarked by the behaviors mentioned here, it might be time to do something. >
Thanks for visiting the Couples Counseling Center. Please Like us on Facebook, Circle us on Google + and share on Twitter!