Online Marriage Couples Counseling Chicago
At the Couples Counseling Center, we recognize that trying to schedule regular, face to face appointments for marriage and couples counseling in a busy, hectic world can be challenging if not impossible. Let's face it, most people now-a-days are employed in jobs that often require frequent travel or working odd hours. This is a simple fact of life. 
Thankfully, there exist different mediums to take part in couples and marriage counseling that affords two people in a relationship the ability to engage in counseling without physically being present in the counseling office. Online marriage counseling offers many practical benefits through e-therapy, skype counseling and e-counseling.
Below are some FAQs about Online Marriage and Couples Counseling.
Online Marriage/Couples Counseling FAQs

 
Who Should Consider Online Marriage/Couples Counseling
Virtual couples counseling is generally appropriate for people who find it challenging to make in person appointments on a regular basis. An example of this might be one person in the relationship who works a split-shift or an executive who frequently travels out of town. Other examples include people serving in the military or are in some way on the move.
Marriage/Couples counseling online can also be a good fit for premarital counseling, which generally requires several appointments over the course of time.
In winter, online couples and marriage counseling can certainly be an excellent option given how difficult traveling on roads can be.
How does online marriage/couples counseling work?
Ideally, the couple will need to meet with the counselor at least once in a face to face session in order to establish rapport and cover the basics of the couples counseling process. In addition, an assessment will be made to determine if online couples and marriage counseling is appropriate.
Does insurance cover online marriage counseling?
The simple answer is no – it does not. Insurance providers require that marriage counseling take place in the office at the present moment.
What is the cost of online marriage/couples counseling?
$125.00 for each 60 minute session

$155.00 for 75 minute sessions
Sessions can be paid for via credit card or debit card.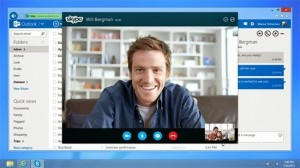 What kind of technology is needed?
In most all cases, Skype is the medium that is used for online marriage and couples counseling. There may be instances where a different medium may be used. Online marriage counseling and couples counseling is conducted via a secure, encrypted data stream when using Skype. 
Do you have online marriage coaching?
Yes! Online marriage coaching is similar to counseling but differs in that counseling is designed to "treat" a given clinical issue. Coaching on the other hand is designed to motivate a couple to a place of change and can be shorter in nature. The price for either couples marriage counseling or coaching remains the same.
What else do I need to know?
Marriage and couples counseling online is not appropriate for everyone. For example, couples who have a history of domestic violence would not be a good fit for online counseling. Also, for marriage and couples counseling, you must be a resident of the state of Illinois. For couples coaching services, you can reside anywhere.
How do I find out more about online marriage and couples counseling?
If you have more questions about online marriage and couples counseling, we encourage you to reach out. Please give us a call at 773-598-7797 or send us a note through our online contact form.
Busy work schedules don't have to be a barrier to creating healthy change in your relationship. Online couples counseling may be a very realistic option. It's convenient, affordable and fun!