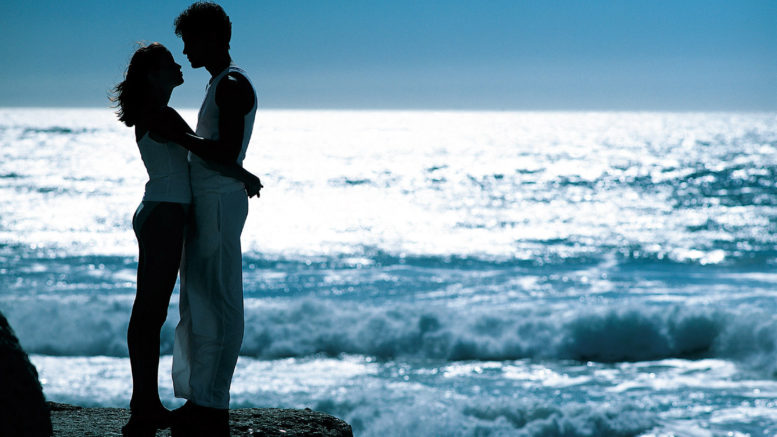 Pre-Marriage Counseling Chicago
 The decision to partake in premarital counseling is perhaps one of the most important decisions that you and your spouse to be will ever make before officially getting married. At Couples Counseling Center Chicago, our premarital counseling program is unlike any that you will find in the Midwest or the United States! This unique program has been featured in a number of outlets, including The Chicago Tribune. 
Premarital Counseling Chicago
The Chicago premarital program itself was the inspiration of Dr. John Moore, founder of the website, Couples Therapy Associates,  and was created with the input of long-term couples, relationship specialists and of course, marriage therapists! The wonderful thing about this premarital counseling marriage program is that it is totally non-religious in nature. Instead, we cover concrete, practical, "real world" issues that all couples should explore prior to tying the knot.
What's more, our premarital counseling program is universally applicable to all couples, regardless of gender, spiritual background or sexual orientation. We take pride in our non-traditional approach. 
Learn More About Gate 14
Learn more about the one of a kind Gate 14 premarital counseling program offered by Couples Therapy Associates. Basics of the program discussed by Dr. Moore.
Premarital counseling topical areas
There are 14 specific areas covered in the premarital counseling program (aka pre marriage counseling).
1. Motivation for marriage.
2. Expectations for the relationship.
3. Exploration of attachment styles (Love Styles).
4. Assessment of current communication barriers and ways to work through.
5. Identifying role-models for healthy relationships.
6. Establishing boundaries in the relationship designed to foster trust.
7. Exploring healthy support systems in the relationship.
8. Assessing how to best work through conflicts.
9. Responsibilities in the relationship (i.e. finances, house chores, child-rearing)
10. Reviewing the role of our friends and families.
11. Discuss spiritual values and finding common ground.
12. Exploring the role of sex in marriage and increasing intimacy.
13.  Identify and discuss other issues that you feel are important.
14.  Plan out the future.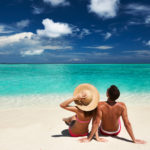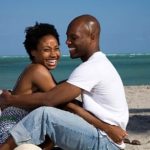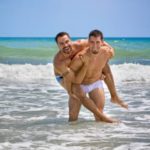 Our Premarital Philosophy
We believe in healthy, stable and loving relationships for all peoples. One of the most powerful ways to demonstrate your love and commitment to another is to ask for their hand in marriage. And so our philosophy is one education – meaning that we believe it is important that couples learn as much as they can from one another before that all important wedding day and explore specifics issues that are likely to pop up in the relationship. Guided by this belief, our role in the premarital counseling process is to facilitate and guide.
Chicago Premarital Counseling Benefits
Since 2006, the therapists connected to Couples Therapy Associates have been involved with some type of premarital counseling. During these past many years, there have been several universal observations we have made, which we believe are true benefits. These pre-marriage include:
Most of the couples who engaged in premarital counseling are still married.

The issues explored in pre-marriage counseling helped prevent problems in the future.

Family issues became less problematic.

Financial concerns about each partner were "aired out" prior to the wedding day.

Couples entered into the institution of marriage in a calmer, confident state.
What can you expect from premarital counseling?

 
The simple answer is this – greater understanding of your spouse to be. Because we do not follow a religious format, we focus on practical topical points that are purposely infused into each session as a way of minimizing any potential "surprises" after getting married.
When is the right time for premarital Counseling?
In our experience, we have found that couples who start premarital counseling during their engagement and several months before the wedding day experience the maximum benefits from pre-marriage therapy. We recognize however that some people need to premarital therapy fairly close to the date they have picked to get married for work related reasons.
How do I talk to my fiancé about premarital counseling?
Our suggestion is to be open, transparent and honest about the need for premarital counseling. Over 50% of marriages in the United States somehow end up in divorce court. Premarital counseling is an excellent way to work out potential issues prior to your special day so that you and your fiancé feel more confident about entering into marriage.
On this point, it is important to state that premarital counseling is a wise, healthy and smart choice for couples contemplating official marriage vows. It is a sign of your love for your fiancé and desire for a successful marriage that you are seeking out pre-marriage counseling. There is no shame with wanting to partake in this. In fact, premarital counseling is something to be supremely proud of!
Where can I learn more about your premarital counseling program?
Specifics on our pre-marriage counseling program can be found on the My Chicago Therapist Website. Here, you will find everything ranging from the cost of the program to how each of the six sessions are structured. You can also call Couples Counseling Center at 773-598-7797 or send us a note through our contact form.
Premarital Final Thoughts
The fact that you are considering premarital counseling is a positive sign for your relationship. We would very much like to be part of your life journey and help you and your spouse to be position yourselves for one of the most important things that will ever happen in your life – marriage.
Be sure to learn all you can about premarital counseling. Visit our marriage and relationship blog to read articles related to marriage and relationships. If you have time, you can check out or Chicago Wedding Venue and Resources Planning Page.
Thank you for visiting our site!