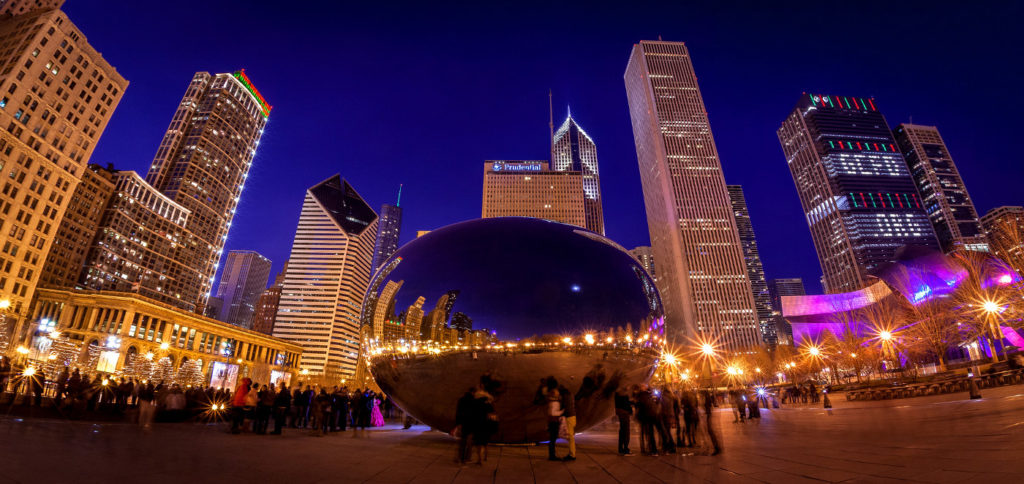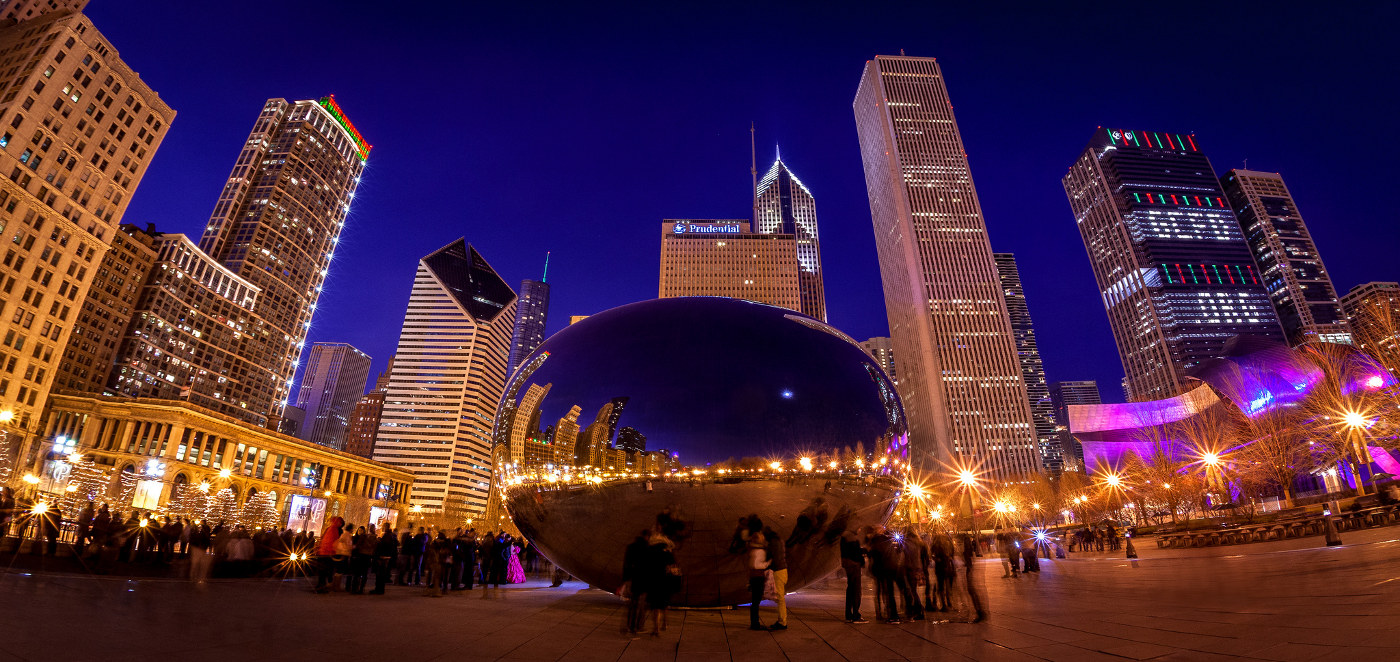 Things for Couples Chicago
By: Couples Counseling Staff
Searching for things for couples to do in Chicago? If so, the couples counselors here at couples counselors and marriage therapists here at the center would like to make 5 suggestions that rank fairly high among many of our patrons. We can share that if you are visiting Chicago for the first time, you are in for a major treat! Our city is filled with scores of historical landmarks.
What's more, Chicago happens to be the third most populous metropolitan area in the United States – which tons of culture to boot! And did we mention that because 2.7 million people live in our city that Chicago is a mecca of diversity? Oh yeah!
Things for Couples in Chicago
If you are a couple visiting Chicago and hoping to find some fun things to do, be sure to scan through our list of 5 suggestions below. Because we recognize that you may be traveling on a budget, we also encourage you to visit our suggestions for a date in Chicago under $25.00!
OK – are you ready for our list of five things for couples to do in Chicago? Let's jump right in!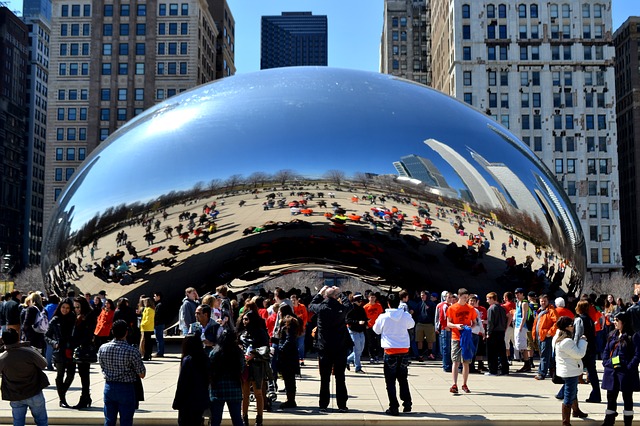 1. Millennium Park
One of the coolest places you will want to check out as a couple in Chicago is Millennium Park. The park itself is located in the "Loop" area of the city. The size of Millennium Park is 319 acres – making it one of the largest outdoor public art venues in the world. You will see four major attractions while visiting "Millennium". These include: Cloud Gate, the Crown Fountain, the Jay Pritzker Pavilion and the Lurie Garden.
Looking for the "The Bean"? You will find it at Cloud Gate. Be sure to check the City of Chicago page listed above for listings of free concerts and other events. Millennium Park is a couples "must" while visiting the Windy City!
2. The Second City
If you are a couple looking to have some fun, you absolutely want to check out Chicago's very own Second City! This comedy club that focuses on improvisational theater has churned out more than a few well known celebrities throughout the years, including stars like: John Candy, John Belushi, Dan Aykroyd, Chris Farley, Stephen Colbert, Meagen Fay, Lauren Ash and many more! This is also a great place to hang out for laughs if you are with friends.
Be sure to visit The Second City website link to learn more about their coming shows.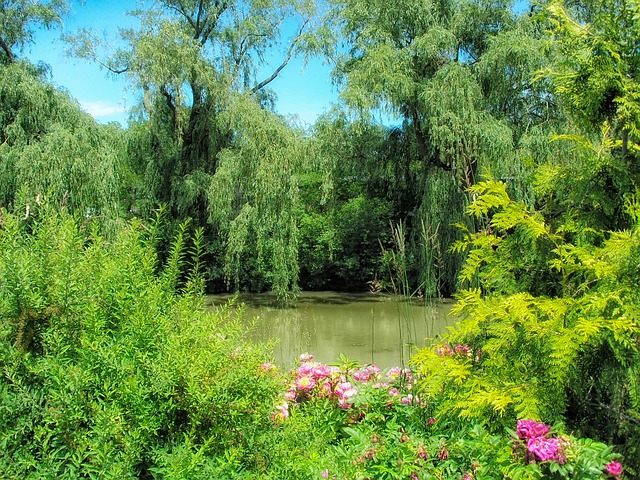 3. Chicago Botanic Garden
Imagine you and your significant other getting lost together in a garden. That's very possible at Chicago's Botanic Garden! This 400 acre area of land is surrounded by 9 islands. The Botanic Gardens are located around 25-miles north of Chicago in Glencoe. It is well worth the short trip.
With 26 unique gardens on the property, it's hard not to feel some type of connection with the person you are site-seeing with! The other nice thing about Botanic Garden is that it can also work as a great family destination. Be sure to visit the Botanic Garden website for operating hours and prices.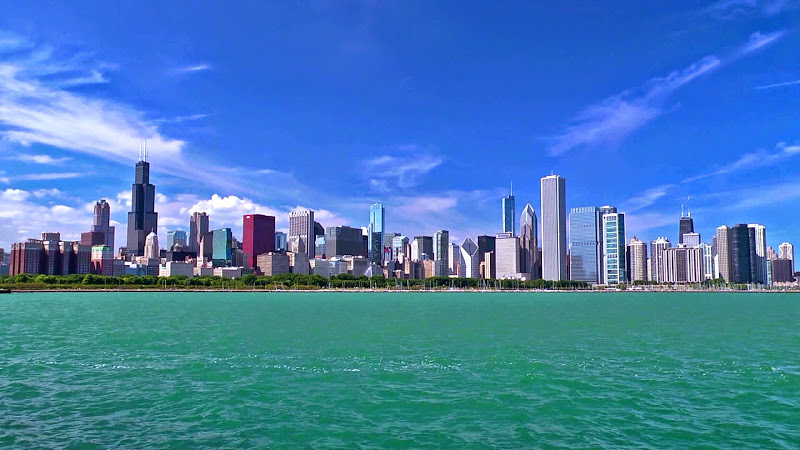 4. Grey Line Tours Chicago
Are you looking to sit back and take in all that you can as a couple visiting Chicago? If so, we highly recommend Grey Line Tours!  Choose from a number of options – all designed for folks traveling on a budget. We hear from many folks that the Inside Chicago Grand Tour is one of the best tours available because you get to see the North and South Side of the city in one trip.
Depending upon the time of year, the Land and River Architecture Tour is rumored to be spectacular. If you are traveling with children, be sure to check on the Grey Line website for special pricing!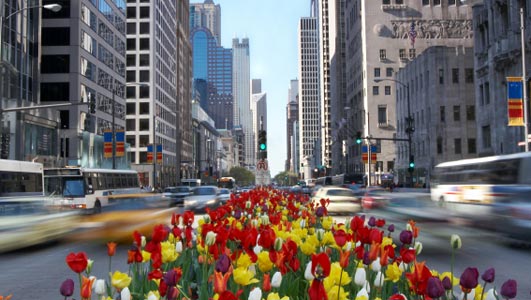 5. Michigan Avenue
Are you staying downtown? If so, a couples get-away is likely just a few short steps away! Chicago's Michigan Avenue features some of the best shopping in the world. Specifically, we are talking about what is commonly referred to as the Magnificent Mile. The area itself runs from the Chicago River to Oak Street in the Near North Side.
There is always something happening on the "Mag Mile". If you don't feel like shopping, just take a walk around and see if you can spot a number of Chicago landmarks, including the world famous Chicago Water Tower and the John Hancock Center! Make sure you visit the linked site offered above to find out about special events – particularly during the holiday season and the summer.
Things To Do Chicago Video
Chicago Couples Fun
Chicago is a great place for couples because there is so much to do! Even if you are lifelong resident of the Windy City, chances are you have yet to see many of Chicago's amazing sites. We encourage you to make a quick stop to Choose Chicago online to discover even more places to hang out with your significant other.  
Finally, we would like to say that the suggestions made here in no way benefit Couples Counseling Center. We are simply sharing our top five 5 things for couples to do in Chicago based on the feedback we have received from our clients.
Below we have included a "Things for Couples To Do" in Chicago poll. Be sure to pick which place you are most excited to see. Thanks for visiting us online. Be sure to Like us on Facebook, Circle us on Google Plus and Share on Twitter! Have fun in Chicago!