Couples Therapist Chicago
The Couples Counseling Center is a diamond in the rough because we are one of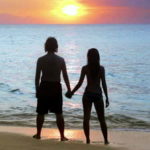 the few organizations in the Chicago area that specializes in assisting couples through the counseling process. We lend a supportive hand through marriage therapy, couples therapy and individual counseling – all in a safe and affirming environment.
The primary goal of the relationship counselors listed here is to help couples strengthen their relationships and assist clients through each step of the counseling process. A secondary goal is a desire to bring a sense of joy back into your relationship.
Our couples therapists, marriage counselors and relationship counseling experts use the most up to date approaches as part of the healing process. Most of our clients report meaningful improvement in their relationships after spending time in couples counseling. If you are looking at therapists in Chicago for your couples counseling or marriage counseling needs, please consider our relationship helping professionals.
Tyler Fortman, PhD.
One of my gifts is helping couples to identify and work through historical roadblocks that have kept them from reaching greater intimacy. I am conversational, warm and empathic. Working collaboratively, I use this approach to help draw out challenge areas while assisting clients heal emotional hurts. In my experience, success is most likely to be achieved when both people in the relationship are motivated towards a place of change.
I'd like to help you create a stronger, healthier more vibrant relationship. I am a licensed clinical psychologist and earned my Ph.D. at The Ohio State University.
Alexandra DeWoskin, LCSW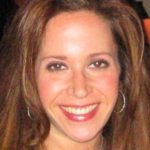 I am a conversational, empathic and intuitive therapist. I think it is important to hone in on client strengths and help to clarify concepts and patterns of thinking. As a couples therapist, this interactive approach creates a dynamic for couples to develop goals, establish healthy boundaries, strengthen communication, and empower change.
Modeling new behavior for couples allows them to develop new and healthier behaviors to achieve milestones and more satisfying partnerships. I am a Licensed Clinical Social Worker and earned my Master of Social Work from Loyola University Chicago.
Costa Provis, LCPC, CPC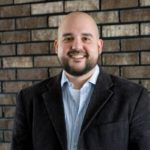 One of the things I love about working with couples is seeing positive change happen over the course of time. This happens when couples work together with me to face difficult problems in an environment that is free of judgment or shame. My approach is interactive and at times direct.
As a couples therapist, my number one goal is to help both people in the relationship reach a place of understanding and healing. I earned my Masters in Counseling from the Illinois School for Professional Psychology. I'm a Licensed Clinical Professional Counselor and Certified Coach.
Bill Farrand LCPC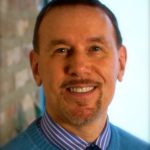 Working with couples is one of the most rewarding aspects of my work as a psychotherapist. My approach is to work with each couple to increase their understanding of the unique dynamics at play in their relationship. Whether you are coming to see me to improve your communication with each other, or for a more specific and complex issue, I strive to make you feel safe in sharing your concerns and to provide feedback that is balanced and empathetic to each partner and the relationship as a whole.
I am a Licensed Clinical Professional Counselor and earned my Master's in Counseling from Northeastern Illinois University.
Daniel R. Sullivan, MA, LPC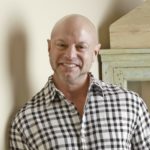 I am a Licensed Professional Counselor and a National Certified Counselor through NBCC. I enjoy working with couples immensely and find great joy in helping clients uncover relational blocks that act as barriers to intimacy. Assisting each person in the relationship get to the root of their issues and move towards a place of harmony is one of my gifts. By helping to focus on what is right, we are then better able to explore and resolve challenge areas. 
At the same time I am direct, as couples want direct and concrete feedback in the here and now regarding what's happening in their relationship and how to move forward.  I earned my Master's in Social Work at the University of Chicago.
Kari Harrison, MA, LPC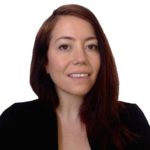 I believe that all couples have a story that is uniquely theirs and stems from a diverse background. As such, my goal is to always hold clients in a safe, nurturing space that is truly their own. By honoring the uniqueness of their relationship, I hope to help uncover the barriers that may be holding them back.
Together, we will explore ways to help you discover how to live more authentically with one another and create the mental and emotional space to reach your fullest potential as a couple. I am a licensed professional counselor and earned my Master's degree at The Chicago School of Professional Psychology. 
Greg Harms, PsyD
I like helping couples work through challenges that have historically acted as barriers to achieving greater intimacy. Providing an environment that encourages honest dialogue, devoid of judgement, is part of the healing process. In this way, clients are able to better able to hear one another. I also use a strength based approach that can serve as the engine for creating positive change. 
I'm a Licensed Clinical Professional Counselor and earned my Masters in Health Counseling from the Capella University. Greg holds a doctorate in Psychology from Adler University.
Marcelo Gonzalez, MA, LCP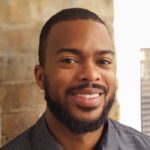 I enjoy doing couples work because the process can make profound changes in people's communication patterns and lives. In this way, we're able to focus on challenging areas – plus the things that are going right. Using gentle but direct feedback, I help couples improve dialogue through active listening. Sometimes, I will ask clients who work with me to do self-improvement assignments so that lessons learned in the counseling office can be reinforced at home.
The goals you identify for couples therapy are important to me. That's why I make it a point to check in during each session to assess progress. Using gentle but direct feedback, I assist couples better understand themselves and the unique issues happening in their relationship. I work with all couples, regardless of gender or sexual orientation.
John Linger, LCSW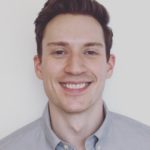 I believe strongly in the restorative power of relationships and feel that therapy can be uniquely effective for all couples who are looking to strengthen their connection to one another. I will work with you to identify and address the challenges that keep you and your partner from achieving a deeper level of understanding and intimacy.
I know that embarking on couples' counseling can be anxiety-provoking, and I work diligently to make beginning the process as easy as possible. Together, we will create a warm, nonjudgmental atmosphere that helps you support one another as you seek to thrive as a couple. I am a Licensed Clinical Social Worker and earned my Master's Degree in Social Work at Loyola University Chicago.