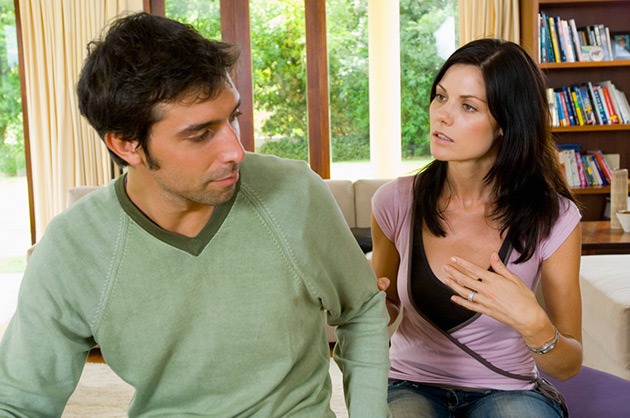 Couples Counseling Tips
Chances are you have stopped by this page because you are looking for information about how to talk to your husband about couples therapy. Please know that you are not alone! Many women want to begin couples counseling with their husband (or boyfriend) but are unsure how to approach the topic with their man. This is particularly true if your husband has pushed aside the idea of counseling in the past.
At Couples Counseling Center, we completely understand. Your desire to seek out guidance in the form of couples or marriage therapy indicates you care a great deal about the general health of your relationship.
It also suggests you truly want to work through some of the challenges happening in your marriage. For example, you may feel there are communications problems or intimacy issues that need to be addressed before something serious happens, such as a breakup or divorce. In the case of cheating, you may want to explore the issues leading up to spousal infidelity with the goal of preventing repeat behaviors in the future.
Finally, if you are a new couple and thinking of getting married, you may be hoping pre marriage counseling will help to avoid problems in the future.
How to talk about couples counseling
For all of the reasons mentioned above and likely several others not listed here, you are in an emotional place where you believe couples counseling might help. The question you likely have now is: How in the world do I talk to my man about counseling?
What follows are five simple tips for talking to your husband/boyfriend about couples therapy that you might find useful.
1. Focus on strengths
One of the best things you can do is focus on the strengths in your relationship when you approach your husband about counseling. In fact, this is one of the key ingredients for successful therapy. Frame your words in a way that appeals to your man's positive side. If you focus only on the problems and his negatives, he will likely get turned off and ultimately shut down the entire conversation.
2. Don't blame your man
If you want your husband to go to couples counseling, don't even think about blaming him for all of the problems happening in your marriage. Chances are fairly good that both of you own some of the responsibility for whatever issues are taking places. So when you approach your husband about couples counseling, be prepared to own your part. Notice we are not saying own it all. We are saying there has to be equity of ownership if the therapeutic process is ever going to work.
3. Be ready to talk about money
One of the first things your husband will likely want to know about relates to couples counseling costs. Before you talk to him about anything related to marriage therapy, do a bit of financial homework. Find out if your insurance provider has a marriage counseling benefit and determine if you have a co-pay or deductible. This will help you immensely when your man starts asking questions like, "What is this going to cost us?"  
Bonus Tip: If your insurance does not offer a couples counseling benefit, consider using your (or your husband's) Health Savings Plan (HSA). The great thing about using an HSA is that the entire amount of each session can be reimbursed back to you through your plan. All you need is a receipt from your therapist. If you are unsure about how your plan works, talk to your employer's human resources department.
4. Discuss goals
Another helpful tip is to talk about couples therapy in a way that lets both of you identify relational goals. For example, you may have the goal of increasing intimacy. He may have the goal of strengthening communications. By discussing these goals together, you have setup the groundwork in advance for successful therapy.
What's more, you have created a dynamic where your man has "buy-in" to the marriage counseling process. An excellent pre-counseling tool to help get things going is the Relationship Report Card. Both of you can use this as a barometer of strengths and challenge areas, which in turn can be translated into goals!
5. Be patient
When you first talk to your husband about couples counseling, he may respond defensively. This is not uncommon. Most guys are naturally going to have this reaction because the word "counseling" conjures up all sorts of mental imagery. And let's be honest – a lot of men are not very good about sharing feelings!
Exercising patience if he initially says "no" to counseling is a smart choice. Give him time to mull over the idea and be ready to revisit the topic after a few weeks. If you personally feel that the issues happening in your relationship are acting like a massive wedge to closeness, why not come in and talk about your relationship issues on your own? Think about it this way – what do you have to lose?
Bonus Tip: Give careful consideration to the way you phrase your desire to attend couples counseling with your guy. If you use the words couples therapy, he may have a negative reaction. The reason being is that "therapy" is often associated with illness. Counseling, on the other hand is tied to the concept of wellness.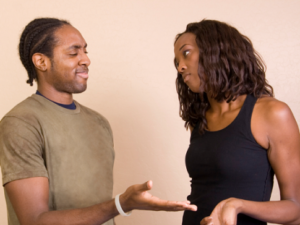 Final Thoughts
Your desire to seek out marriage counseling says a lot about your commitment to your relationship. It is understandable that you have some apprehension about talking to your man about this topic. If you have time, we encourage you check out more of our couples counseling tips and assess the best plan of action for your situation.
Finally, it needs to be said here that trying to force couples counseling is never a good idea. All that will do is evoke an ugly response from your husband. If your man is adamant about not attending therapy, you have to respect his wishes. If he struggles with anger issues, it may be best for him to work one on one with a helping professional before trying to tackle marital issues with you.  
If you are interested in learning more about our marriage counseling services, please give us a call at 773-598-7797. You can also email us confidentially using our contact form.
Thanks for taking the time to read this post. Please Like us on Facebook, Circle us on Google + pin on Pinterest.